View Dog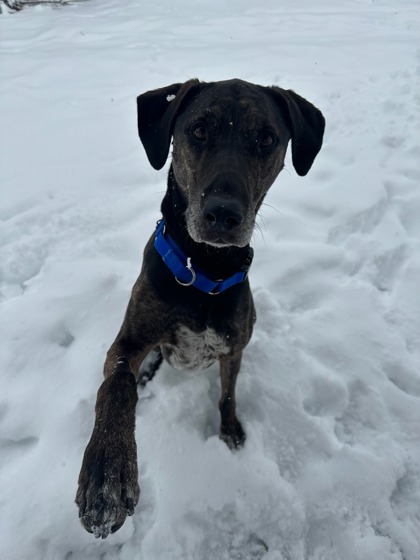 Breed: Catahoula Leopard dog
Age: 5 years 4 months
Gender: Male
Size: Large
Color: Black/Brindle
Spayed/Neutered: ✅
Location: Kennels
Adoption price: $100.00
Weight: 68 lbs

Are you someone that thrives on structure and routine? Then Sarge is your guy!

The Catahoula breed is known for their intelligence, affection and energy. Since they are a strong working dog, they can also be very inquisitive. Which leads up to Sarge, a true Catahoula. He will need to be in a home, (no apartments) where he has space to run and do daily activities. He loves to do things that stimulate his mind. Our staff can help you with ideas. He loves attention and playing with his toys. Sarge's breed is known for working and he does have a prey drive. So no other pets! He just wants you all to himself. Nothing wrong with that. We will need all people in the home to come and meet him. He is ahead of the genius curve. He knows sit, lay down and shake. He just needs someone with patience and knowledge of the breed, to help him become... smartest dog ever!

Come on in and meet Sarge today!